An armed robbery suspect was shot dead by an armed customer in a Houston taqueria last week in a shooting that one criminal defense attorney in the area told Fox News Digital appears to have been justified under Texas law.
"A person is justified in using force against another person when and to the degree he or she reasonably believes force is immediately necessary to protect him against the other person's use of force," Houston criminal defense attorney Sean Buckley told Fox News Digital regarding Texas law and how it relates to a controversial shooting captured on video last weekend of an armed robber being shot dead by a customer in a Houston restaurant.
The suspect, later identified as 30-year-old Eric Eugene Washington, walked into the store pointing what appeared to be a gun at customers, demanding their money and collecting their wallets.
As Washington walks by the armed customer, possibly walking out the door, the customer gets up and fires nine shots at Washington, killing him.
HOUSTON POLICE LOOKING FOR ROBBERY SUSPECTS FOR ALLEGEDLY HOLDING RIDESHARE DRIVER AT GUNPOINT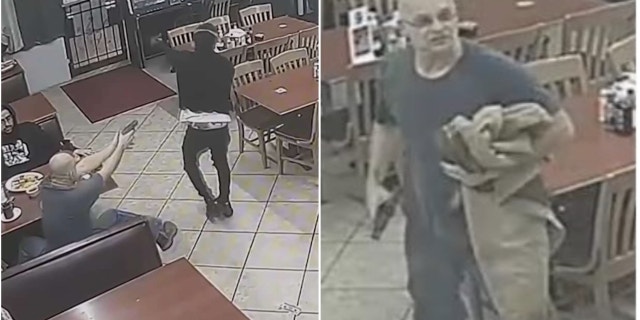 Under Texas law, Buckley told Fox News Digital, the shooting appears to be justified and is "presumed to be reasonable in the case of an armed robbery."
"Deadly force is permissible to prevent an armed robbery, which was still ongoing. I think what's important to keep in mind is that just because this armed robber was heading out of the restaurant did not mean that the threat was over."
Buckley said armed robbers in Houston will oftentimes shoot people indiscriminately and for no reason at all and that the threat was "still alive" since the aggravated robbery was still in progress as the robber walked out with the customers' money.
VIRGINIA PARENTS OF 6-YEAR-OLD SUSPECTED SCHOOL SHOOTER COULD FACE CHARGES: EXPERT
After the shooting, Houston Police released information on the armed customer and said they were trying to identify and question him about the shooting as a "person of interest." Days later, the department said they found the shooter, and referred the case to a grand jury without charging him or releasing his name.
"The law of self-defense, as broad as it is in Texas, is only as good as the officials who apply it," Buckley told Fox News Digital. "There's no need for a grand jury here. These prosecutors could easily make a determination on their own."
HANDGUN OWNERS CARRYING DAILY IN US DOUBLED IN 4 YEARS; SELF-PROTECTION CITED AS MAIN REASON: STUDY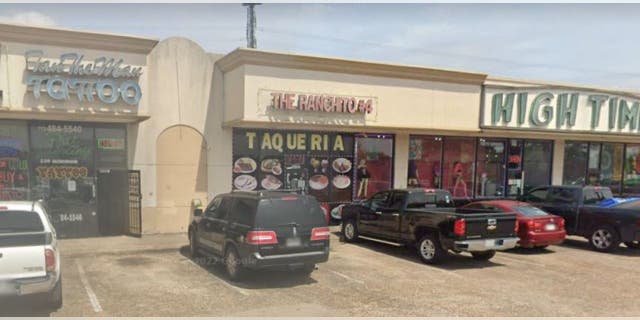 "This was clearly self-defense or otherwise a justifiable use of deadly force and they should make that decision and not pass the buck."
Buckley says the decision to send the case to a grand jury, in his opinion, is an example of prosecutors "undervaluing" citizens' rights to defend themselves.
"Particularly when you have a liberal progressive administration like the one in Harris County, you have people who are second guessing the legislature's rules and applying them in the way that they see fit, according to their individual philosophies."
ANA WALSHE SUFFERED INJURY SEEN IN INSTAGRAM PIC WITH EDITED CAPTION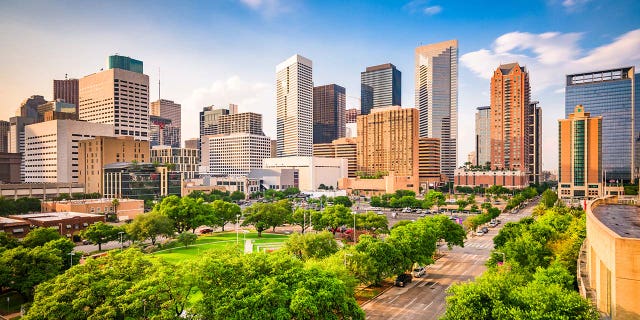 Houston District Attorney Kim Ogg, whose campaign was financially backed by the network of progressive billionaire George Soros, has faced criticism for implementing what some believe are soft-on-crime policies. 
"The Harris County District Attorney's Office mandates that all homicides are reviewed by a grand jury to allow members of the community to determine the appropriate outcome," Ogg's office said in a statement to Fox News Digital. "This guarantees that the public can have confidence in the criminal justice system."
After the shooting, it was determined that the gun carried by Washington was a fake plastic pistol that Buckley told Fox News Digital does not legally change the customer's right to defend himself.
CLICK HERE TO GET THE FOX NEWS APP
"As long as the individual, this armed Samaritan, believes that the firearm was real or could have been real, that's what is important, not the actual nature of it," Buckley said.
Earlier this week, the armed customer released a statement through an attorney saying that taking a life is not something he takes "lightly" and that it will "burden" him the rest of his life.
"When the investigation is complete, this case will be presented to a grand jury," the man said. "We are confident that a grand jury will conclude that the shooting was justified under Texas law."