An audience member blamed "White people" for committing genocide, "demanding" drugs from cartels and carrying out mass shootings in an attempt to defend illegal immigration during a heated debate on "Dr. Phil" Wednesday.
Amid a discussion about the crisis at the border, Dr. Phil turned to National Border Patrol Council Vice President Art Del Cueto to offer his take. Cueto, who was born in Mexico and immigrated legally, said the "chaos" at the border today endangers American citizens.
Cueto complained that Border Patrol agents are unfairly vilified with "broad stroke" stereotypes, but warned that much of the turmoil at the border is driven by drug cartels who overwhelm areas with large groups of migrants to distract law enforcement from their drug smuggling. 
"At that time, that's when they're taking advantage to bring their products across," he warned. "That's when they're taking advantage to bring individuals with serious criminal records into the United States or those that have committed crimes in the past, that is the reality of what's going on down at the border."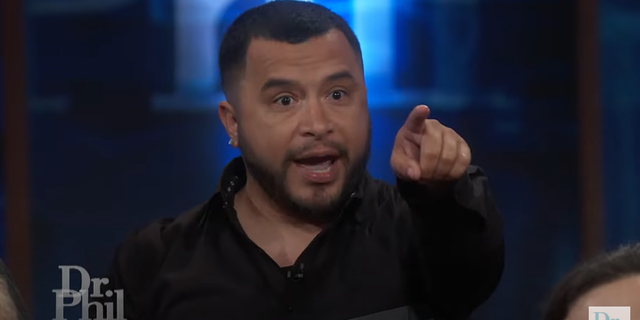 MAYORKAS SAYS MASSIVE MIGRANT NUMBERS 'STRAINING OUR SYSTEM,' CALLS FOR CONGRESS TO ACT
One audience member interjected to argue that Cueto was unfairly painting those coming across the border with "broad strokes" rhetoric, and redirected the conversation toward slamming "White people" for wanting a secure border in the first place.
He claimed "the stats" say "that refugees actually commit 50 percent less crime than U.S. born citizens, and we have to understand this, that this land that we're on right now is indigenous land," which sparked a verbal brawl. 
Amid a lot of cross-talk, he followed by accusing White people of having committed "genocide" against "one hundred million natives," adding "this land was inhabited for thousands of years," and asking, "Why didn't White people stay in England?"
While several others spoke at once, he then accused "White people" of causing the drug cartel crisis, saying, "…fentanyl, methamphetamine, White people are taking those drugs, they're demanding those drugs."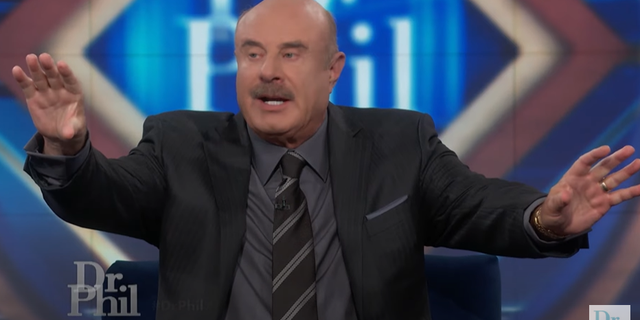 BORDER PATROL UNION RIPS BIDEN'S BORDER VISIT, SAYS EL PASO CLEANED UP 'JUST IN TIME'
Dr. Phil intervened to stop everyone from arguing until finally a woman named Sabine, whose son was killed by an illegal immigrant, spoke up in response to the audience member. 
"You said they commit 50 percent less crime, you know what I shoot for? Zero percent crime, they shouldn't be here," she said while the audience member shot back at the same time, "Who's causing the mass shootings … White people."
"No. I don't want to go into anything else, I'm telling you right now, my son would still be alive if this guy wasn't in the country," she concluded.
Elsewhere in the episode, Sabine said that her deceased son was a 911 dispatcher for a sheriff's department on his way to work when "an illegal alien with two felony convictions, one deportation, two DUIs — which he was on probation for; he had no license, no insurance, no registration — turned his truck in front of my son's motorcycle and killed him instantly."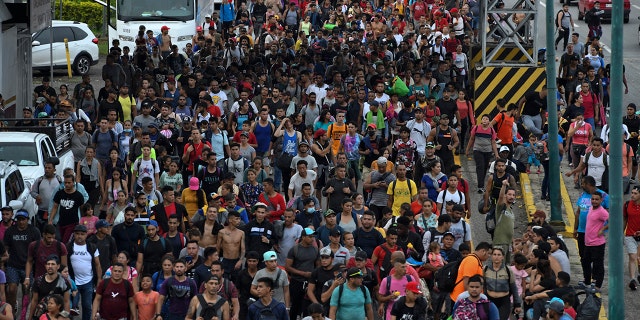 CLICK HERE TO GET THE FOX NEWS APP
She said that the man who allegedly killed her son merely served "thirty-five days, for the murder of my child."