Higher prices due to inflation and the yearlong difficulty of finding employees didn't prevent Yakima Valley businesses from opening new stores, restaurants or banks.
And the continuing importance of agritourism to the region's economy was emphasized as Yakima County officials moved toward a new system and set of regulations for wineries, breweries and other businesses.

Yakima County's jobless rate shows first increase of 2022
While some 2022 business news — such as changes to Valley Mall in Union Gap and the tough year for apple and cherry crops — were discussed in Friday's Yakima Herald-Republic, here is a roundup of the past year's business highlights as they were reported in The Bottom Line each Sunday.
National retailers move into Valley
Continuing a trend dating back at least a decade, national retailers — especially restaurants — continued to open locations in the Yakima Valley, often attracting an immediate surge of interest and local customers.
Two restaurants that generated considerable excitement opened within a city block of each other, in the Rainier Square shopping area on West Nob Hill Boulevard: Crumbl cookies and Chipotle Mexican Grill.
The Utah-based Crumbl, with more than 300 stores in 36 states, saw large crowds on its Aug. 18 opening day and the weekend immediately afterward. It offers fresh-baked cookies in dozens of flavors and ice cream at 2412 W. Nob Hill Blvd., Suite 104, with delivery also available.
Chipotle, which fronts 24th Avenue just north of the Home2Suites hotel, opened Sept. 16 for dine-in, take out and a "Chipotlane" drive-thru which allows customers to pick up digital orders. The national chain previously operated a Yakima restaurant at 1905 S. First St.
Other national chains opening Yakima Valley locations included Guitar Center, which opened at the Valley Mall in Union Gap, the new O'Reilly Auto Parts store in Wapato, and Asurion Tech Repair and Solutions near Target on North Fair Avenue.
Regional chains also opened new locations, including Westside Pizza in downtown Yakima, a Bruchi's Cheesesteaks and Burgers on South First Street and Spokane-based Indaba Coffee immediately next to Bruchi's.
Local shoppers and fast food fans undoubtedly will continue to pine for more national brands to make their way into the Valley during 2023. Just don't hold your breath for a Trader Joe's or Chick-fil-A, folks.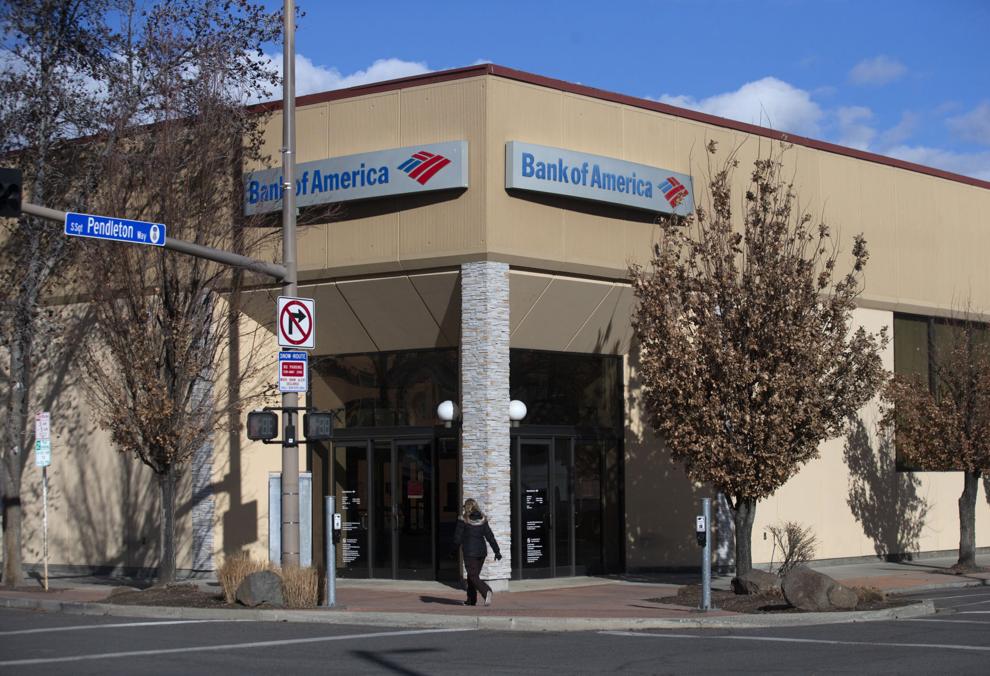 Changes to Yakima's banking scene
A large national bank shut down its local branches while two regional banks opened Yakima Valley locations during the past year.
Bank of America announced in April that its Westpark branch in Yakima and Valley Mall branch in Union Gap would close on July 26. These closures followed the downtown Yakima Bank of America location's closure during the pandemic.
Those closings were offset somewhat by Bank of Idaho opening a branch in early August at 424 E. Yakima Ave. The Idaho Falls-based bank bought five HomeStreet Bank locations in Washington in July, including the downtown Yakima site.
Construction began this fall on a new Cashmere Valley Bank branch in Union Gap, across Valley Mall Boulevard from Costco and in front of McKinney Glass. The Central Washington-focused bank has two branches in Yakima, at 5800 Summitview Ave. and downtown at 127 W. Yakima Ave.
The Union Gap branch, scheduled to open by August 2023, would be Cashmere Valley Bank's 12th location, all in Washington state.
Regulating agritourism
The Yakima County Planning Department has been working to update its 20-year-old definitions, rules and approval process for agritourism businesses in the county, and those changes were discussed for months by the county's planning commission.
After a lengthy Feb. 9 public hearing on the issue, planning commission members deliberated the details of rule changes for agritourism businesses during their March, April, May and June meetings.
In the final recommendations, which await final approval by the Yakima County Board of Commissioners, wineries, breweries and distilleries would still have the option to add a full-service, commercial kitchen. However, commission members recommended requiring a public hearing and a final decision from a hearing examiner before that level of food service can be added.
The discussions and testimony from winery and other business owners revealed how special events, such as weddings, classes, concerts and other promotions are important to agritourism operations' financial viability.
Full-service kitchens and on-site lodging options also would help Yakima County compete with other agritourism areas of the state, including the Tri-Cities and Walla Walla, business owners said.
The Board of County Commissioners is expected to address the revised development regulations for agritourism sometime in 2023, county planner Olivia Story said. For the latest on county agritourism regulation developments, visit yakimacounty.us/2500/Agritourism.